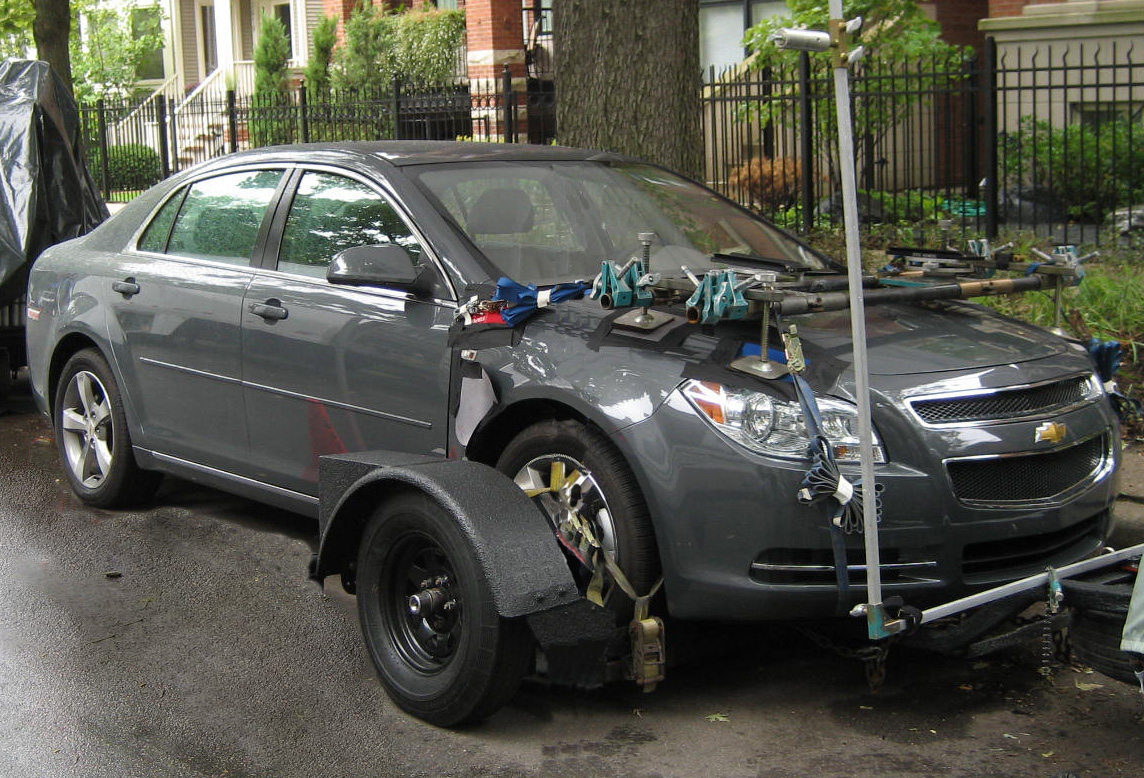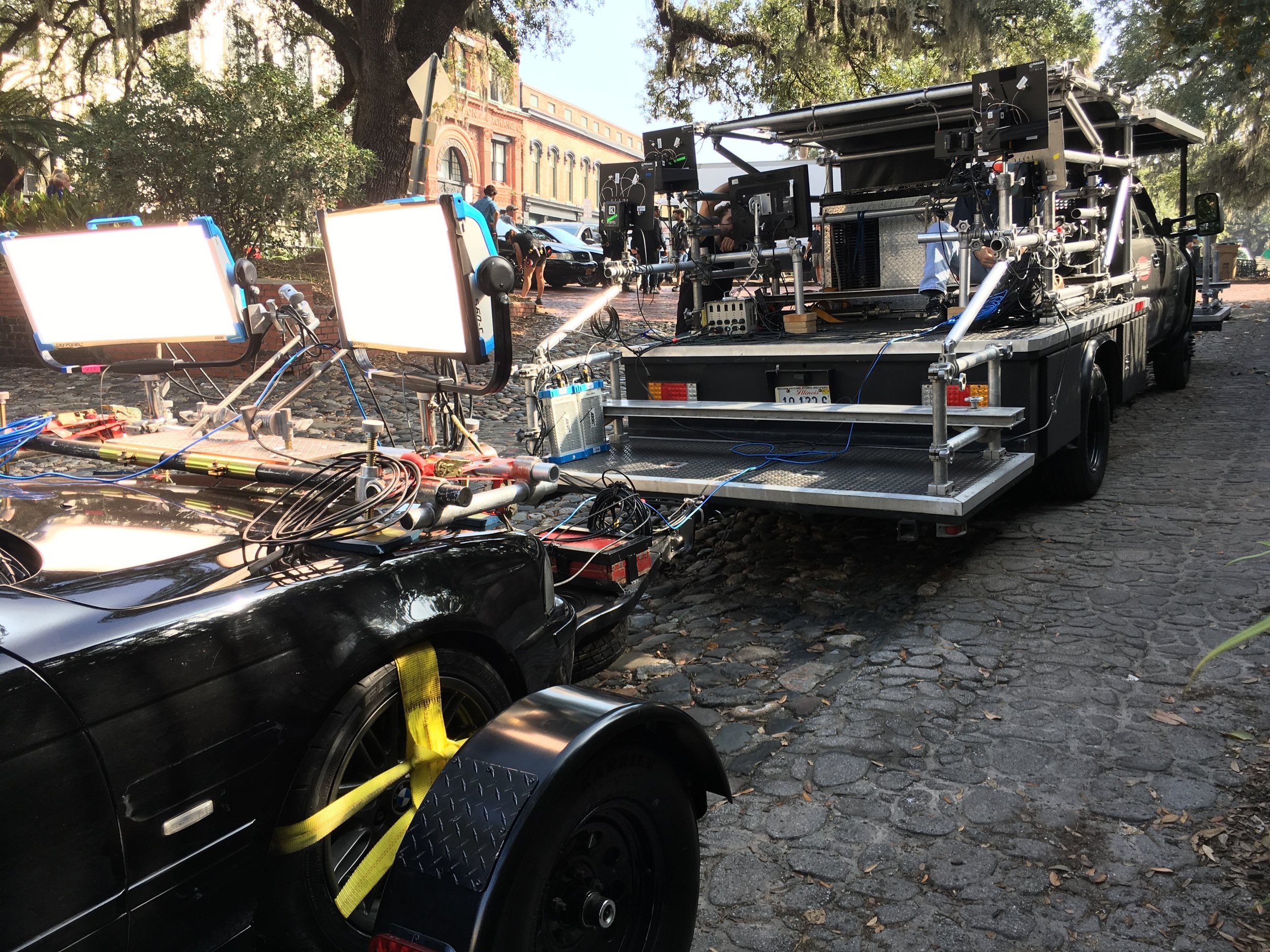 Our Tow Dolly design features articulating wheels that allow the picture car to ride 3" off the ground.
Tow Dolly
Accommodates most cars up to 80" wide

Total length: 7' from hitch to rear tire

Car rides 3" off the ground

Dolly has self-articulating wheels that turn with the car

WE HAVE SPEED DOLLIES WHICH ALLOW AWD CARS TO BE TOWED AS WELL

THIS SYSTEM CAN NOT ACCOMMODATE SPORTS CARS THAT HAVE 4" OR LESS GROUND CLEARANCE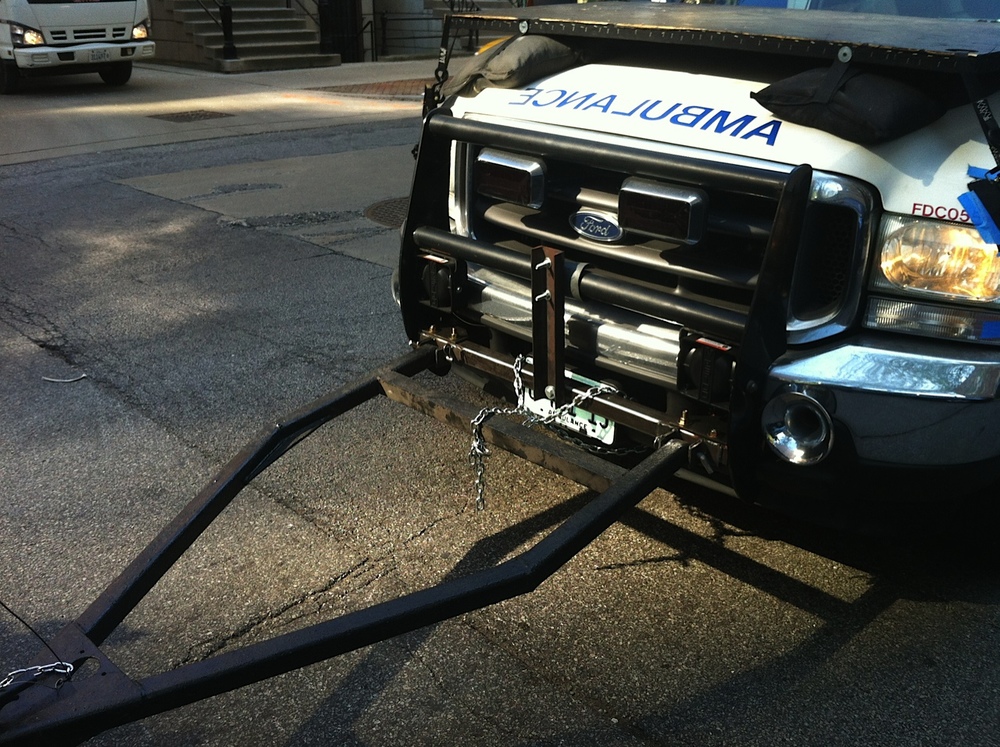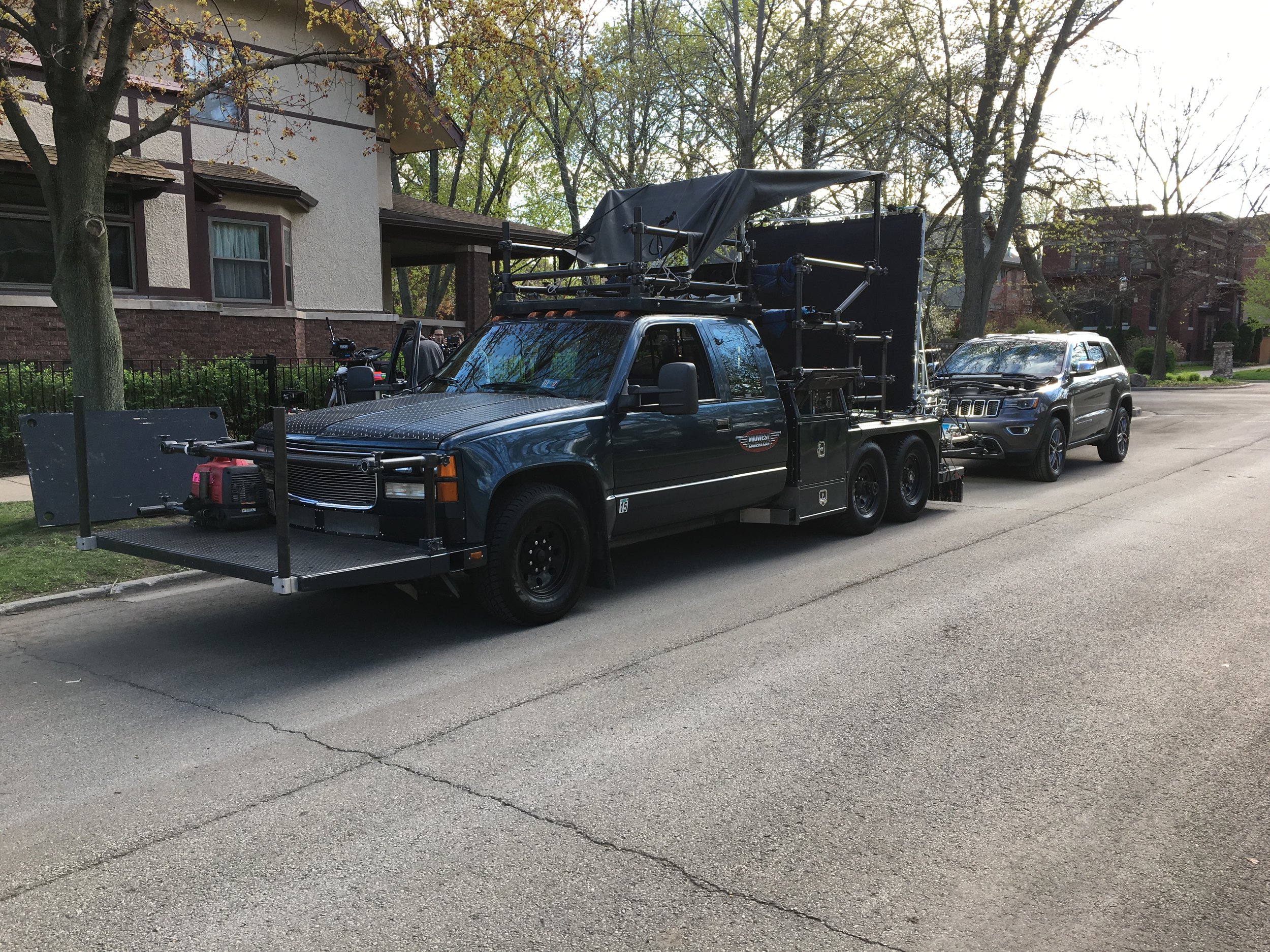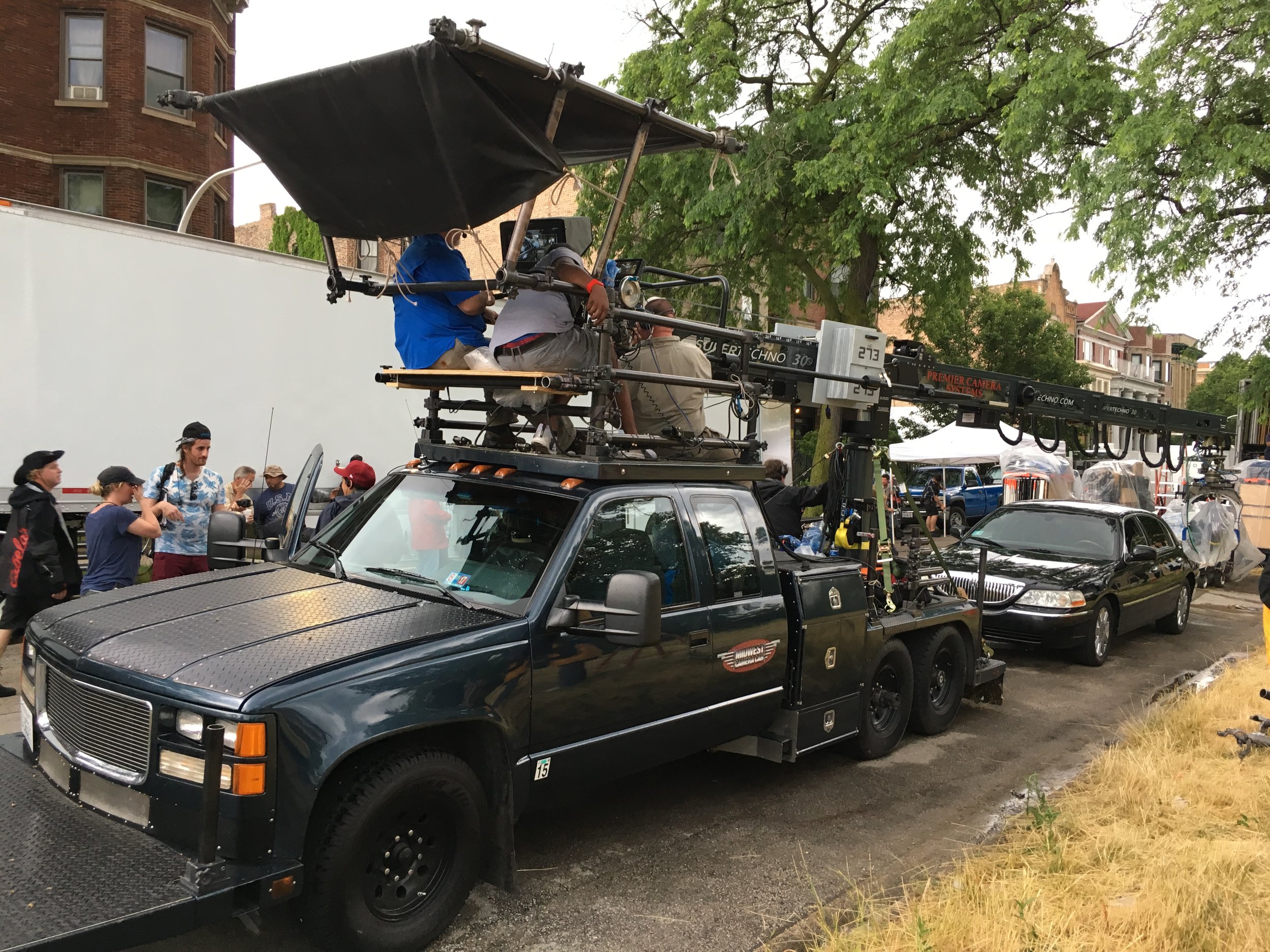 A Frame / Flat Tow
A frame tow rigs require a day pre-rig at our shop. Please call to discuss the limitations as well as advantage to this type of towing system.